Urban Impact
Using spatial development to foster social regeneration.
The "Urban Impact" team offers a range of experience and services for policy makers, institutions, and large engineering and consulting firms to support their goals for projects fostering on sustainable spatial and social development.
Our force is our diversity. Our team is composed of professionals of urban development, with 25+ years' experience in spatial planning, urban design, energy efficiency, heritage preservation,
local governments 'empowerment and with extensive on- ground experience in Africa, MENA and Asia. Plugged to this team, we provide an expertise that offers innovative approaches to cope with the challenges of our demanding expanding urban world.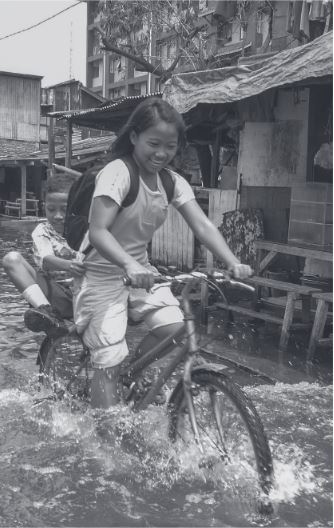 Urban resilience and adaptation
As a rapid and sometimes unplanned urbanization exacerbates the effects of both natural and man- made disasters, it is becoming more urgent and relevant than ever to consolidate urban resilience through disaster risk preparedness and climate change adaptation (urban climate change resilience). A cross-cutting and integrated approach is needed to make cities, where more than half of
the world's population already live, more resilient and sustainable to address shocks and stresses.
Highlight: In the British Virgin Islands, the services of Agency RED have been required to define and implement support to the ministry of Health and Social Development and other BVI stakeholders in relation to the Post Disaster Housing Recovery policy and Action plan. After the islands have been devastated in September 2017 by the storm Irma, the new framework and policies aim at strengthening the BVI resiliency to disasters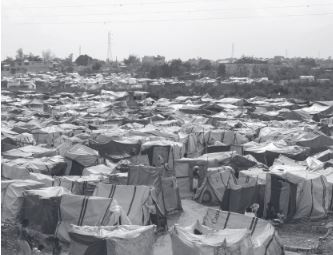 With 60% of the refugees living in urban environment, confronting urbanisation processes with conflict and displacement's impacts calls the humanitarian community for a new paradigm. Reframing the concepts of space, camp, citizenship and spatial/social development is a fundamental requisite when considering the needs of urban refugees. These needs should be addressed at both national and local levels, as cities are on the forefront, coping with the realities of integration while the national level ultimately bears the legal responsibility of new citizens. As conflicts become more protracted and camps population becoming multigenerational (generations of people are born in camps), it is now becoming crucial to reassess the very notion of "camp" and to consider and treat its inhabitants as legal persons entitled to status within the city they actually live in.
RED offers services to support programmes and policies that target the real needs of the refugees' communities, host communities and local and national institutions in charge to develop inclusive
and livable urban environments.
Highlight: In 2017, Agency RED was contracted by HEKS/EPER to identify livelihood opportunities for the Palestine refugees from Syria (PRS) living in Lebanon. RED's mission was to identify possible livelihood interventions in urban areas that might lead to employment, self-employment opportunities and income generating activities to mitigate poverty among refugees and host community and reduce their dependency on external aid.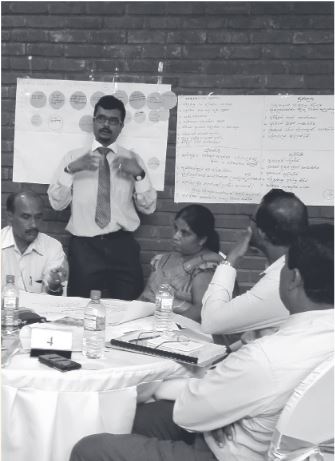 The structures and dynamics of urban governance evolve as cities are undergoing major transformations and facing new challenges. The negotiation and decision process to plan, finance
and manage urban areas involve public authorities at every level as well as stakeholders from private sector and civil society. To efficiently manage urban crisis and build urban resiliency, these
different stakeholders need continuous support and strengthened capacities in relation to urban planning and public policies in general.
Highlight: In Sri Lanka, Agency RED has led an analysis of the Urban Development Policy and regulatory framework to thereby identify potential urban operators who would qualify for financing by the French Development Agency (AFD). The process involved the preparation of an overview of the urban sector for possible AFD operations in Sri Lanka, the identification of urban operators who are befitting of long-term partnerships with the AFD, as well as an analysis and evaluation of the projects in the pipeline to identify opportunities for the AFD to partner.
Partner Organizations :
European Union Humanitarian Aid and Civil Protection Program (DIPECHO) and the Myanmar Consortium of Community Resilience (MCCR).

Year : 2016 / 2017
Location : Yangon, coastal areas and urban areas (Myanmar)
Read More